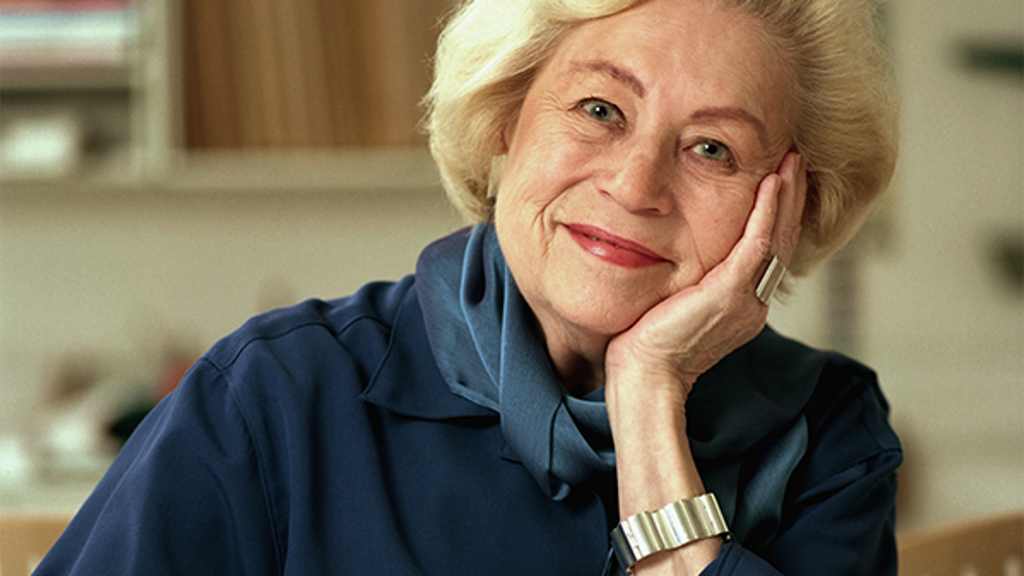 Photo: Nanna Ditzel
The Danish designer Nanna Ditzel (1923-2005) has been referred to as "The Grand Old Lady of Danish Design" - and with good reason.
Nanna Ditzel is often mentioned in the same breath as protection Panton, Arne Jacobsen and Hans Wegner, and with her playful and functional design she succeeded with what few other women managed: To create a name in what is termed the Danish Design's Golden Age.
Several icons are signed her hand, including The Hanging Egg Chair, Trinidad Chair and the children's furniture Trissen. What is left as her perhaps the biggest success is the textile Hallingdal 65. The design was created as a collaborative project between Nanna Ditzel, Halling-Koch DesignCenter and Gudbrandsdalen's Uldvarefabrik AS in 1964/65. Kvadrat is a distributor of Hallingdal outside Norway.