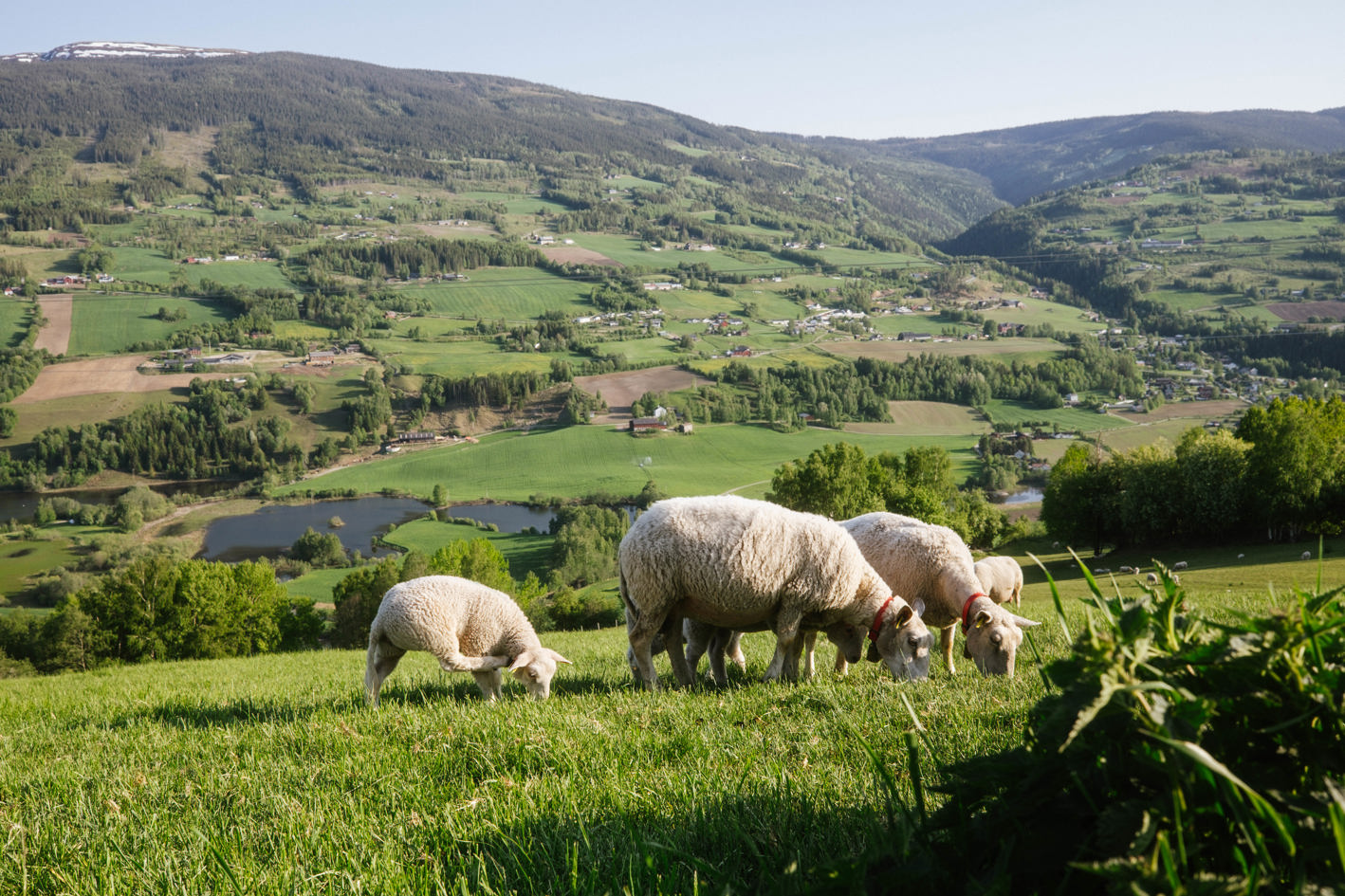 We produce quality textiles with nature as a source and input factor. Wool is a natural raw material that is renewable and biodegradable.
Since its inception, Gudbrandsdalens Uldvarefabrik has had sustainability as a natural element in all its operations. We produce high-quality textiles with nature as a source and input factor. This applies to both the raw material, the energy and the water we use in the process.
In our production, we use close to 100% natural raw materials from sheep and wood (viscose). The wool is high-quality wool from Norway and New Zealand. We use as much Norwegian wool as possible in the qualities we use in production. Our goal is to use as much short-travel raw materials as possible.
In addition to wool's unique, sustainable properties, the fact that we have full control over the value chain means that we can constantly develop more sustainable processes and products. Our use of chemicals is minimal, since wool fabrics can meet a large part of the industry's technical requirements naturally.
Sustainable focus for generations
For 136 years, sustainability has had an important strategic focus in our company, and we are proud to look back and be able to say that we have been engaged in responsible production since 1887. We have worked with textile production as well as craftsmanship for just as long. There are four generations of experience and knowledge. We are committed to producing with the least possible harmful impact on the environment. We continuously invest in technology, development and people.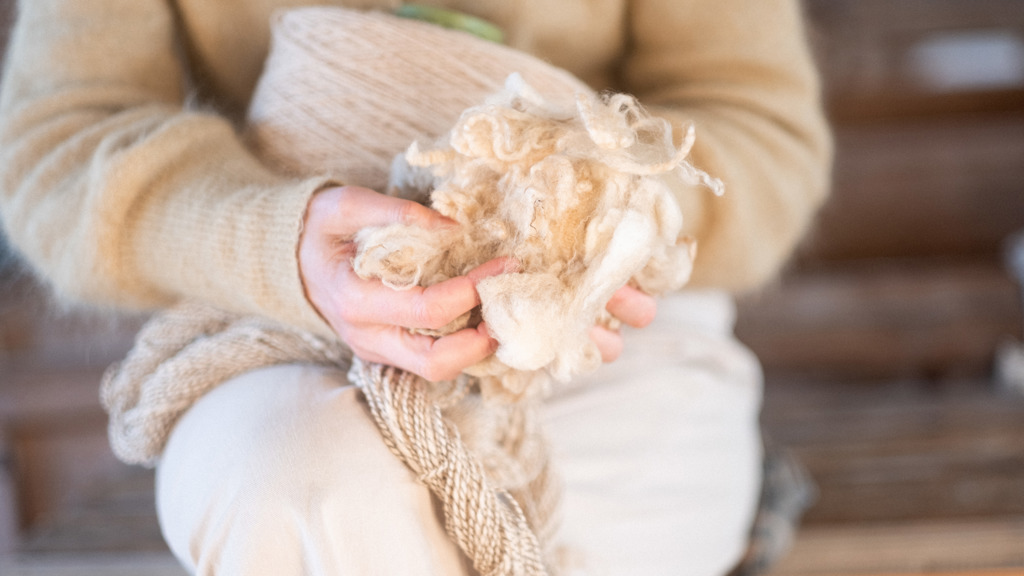 The mill is today one of the world's leading producers of national costume (bunad) and upholstery fabrics. We continuously work towards the smallest possible environmental footprint. Through the green shift, the world will demand products that involve low-carbon solutions, a long life, and that are recyclable and biodegradable. Our answer to this is to use our experience and knowledge to create woolen fabrics of the highest quality.
Strict environmental requirements
A high standard for quality also means a high standard for the environment, and we are well within the already strict environmental requirements, and we report our environmental figures continuously to the authorities. The water for production is taken from the Mesna River, which flows next to the factory. The water is released back into Mjøsa, which is Norway's largest source of drinking water. This means that we have very strict requirements for the quality of the water that goes from the factory to the municipal treatment plant.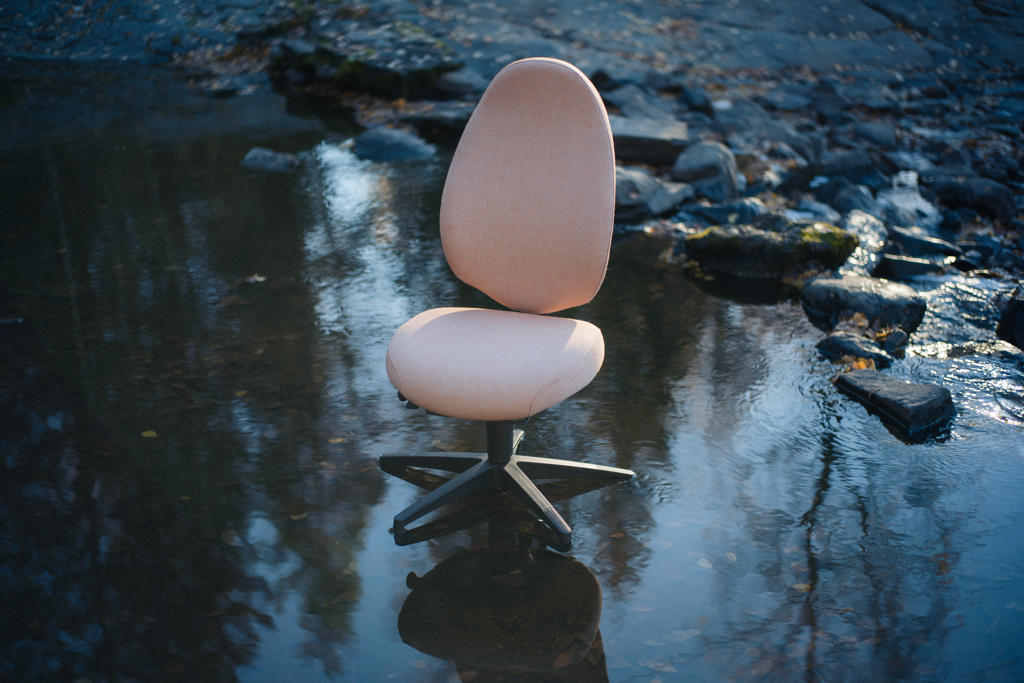 The water for production is taken from the Mesna River, which flows next to the factory.
The entire production process under one roof
The unique thing about the production at Lillehammer is that, unlike many other textile manufacturers, Gudbrandsdalens Uldvarefabrik has the entire production process, from freshly shorn and washed wool to finished textiles, gathered under one roof. The factory is what is called vertically integrated. This means that we control and are close to each and every step in the production process. In the production of woolen textiles, minimal chemicals are used in the process, and maintenance is simple throughout its lifetime. The textiles satisfy, among other things, strict fire requirements without the addition of chemicals.
Our textile team knows how the smallest adjustment can improve quality throughout our production line. Our textiles have a very long life, both in terms of durability, technical properties and aesthetic quality. They are mainly of natural origin and are biodegradable. The Norwegian wool we use comes from Norilia. Then we know that it comes from healthy animals that are well looked after. Animal welfare is important in Norway and is closely monitored by the Norwegian Food Safety Authority. These are clean and safe raw materials.
Why is it sustainable to choose Norwegian-made?
Choosing Norwegian goods is more important than ever so that we can keep Norwegian industry alive. By choosing Norwegian-made woolen textiles, you get top quality and products with a low environmental impact. At the same time, you also make sure to keep the sheep industry alive and contribute to securing local jobs.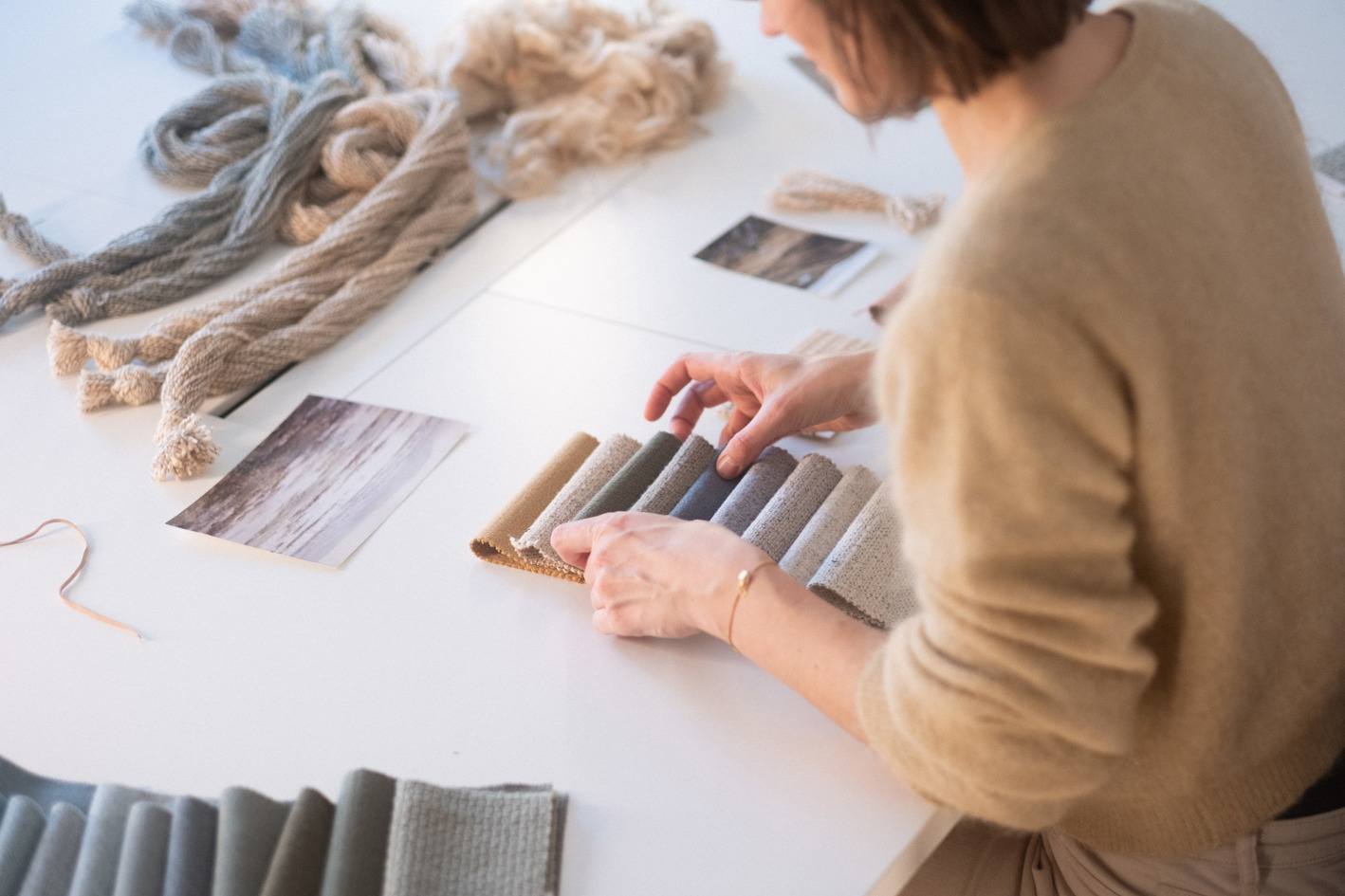 Transparency and traceability
We are one of very few textile manufacturers in Europe with all processes under one roof. It provides very good and well-documented control, and a far more transparent value chain than is usual in the textile industry. Gudbrandsdalens Uldvarefabrik uses European suppliers where possible. All our suppliers have signed our Code of Conduct.
Environmental management
Gudbrandsdalens Uldvarefabrik is certified with ISO14001 and ISO9001. We work with continuous improvement of results through the Lean methodology. Through employee involvement in the day-to-day, employees and managers suggest improvements. Proposals are prioritized, tested and implemented and are an important part of our environmental management. We use TQM (Total Quality Management) as a management system for quality and management. Our products are certified with the EU Eolabel.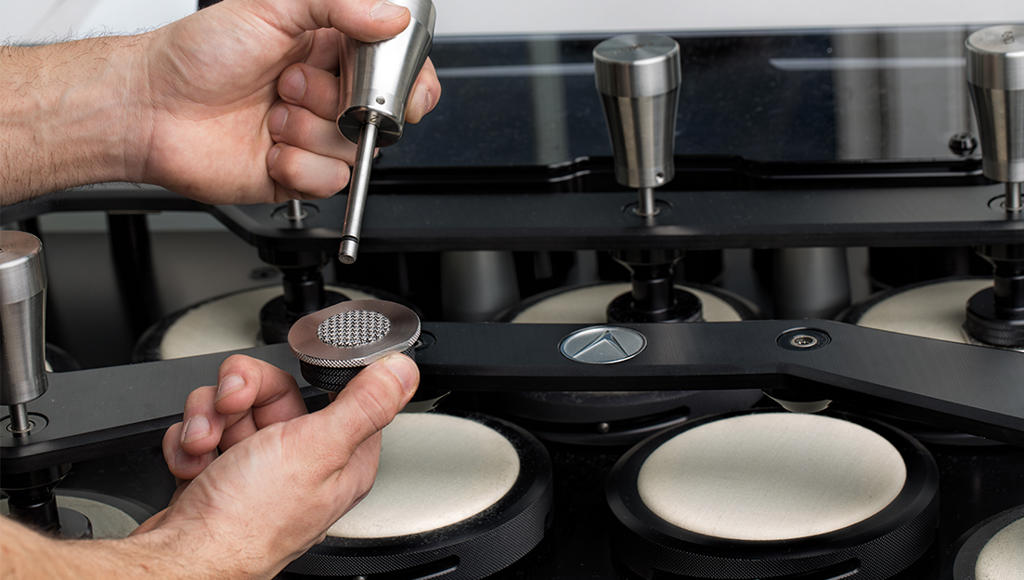 We work actively in networks and with research institutes to constantly learn and improve.
Research and development (R&D)
We work actively in networks and with research institutes to constantly learn and improve.
Sirkull (TEKO) / PlussLAB
SIRKULL has been a collaborative project with leading Norwegian tea companies on mapping opportunities for reuse and recycling of surplus materials and waste from their factories. The aim of the project is to find disposal and new solutions for the reuse and recycling of wool as a high-quality material. Different types of waste, such as jar edges, cut-offs, yarn etc. can lead to different possibilities. Tea companies Innvik, Gudbrandsdalens Uldvarefabrik, Røros Tweed/Rauma, Devold, Aclima, Selbu Spinneri and Heimen Husflid have participated in the project.
Bærull
Gudbrandsdalens Uldvarefabrik has, in collaboration with SINTEF, carried out a research project where we aimed to develop an LCA for a specific product. In this project, we have been able to quantify the CO2 equivalents in all input factors, but have also uncovered a lack of real data for Norwegian wool. We will continue to improve the generic data used in the project with real data as it becomes available. The main goal is to prepare LCA data that will form the basis for developing EPDs for our products.
3TS - Energy saving project
We have started a major energy saving project which involves recovering the heat in the waste water with the use of advanced heat pumps, a new accumulation tank for hot water, and a new distribution scheme for hot water for our processes. The first phase of the project will provide savings equivalent to 2 million kWh, and Enova is supporting the project with 22% of the costs.
​