Stressless® with focus on sustainable textiles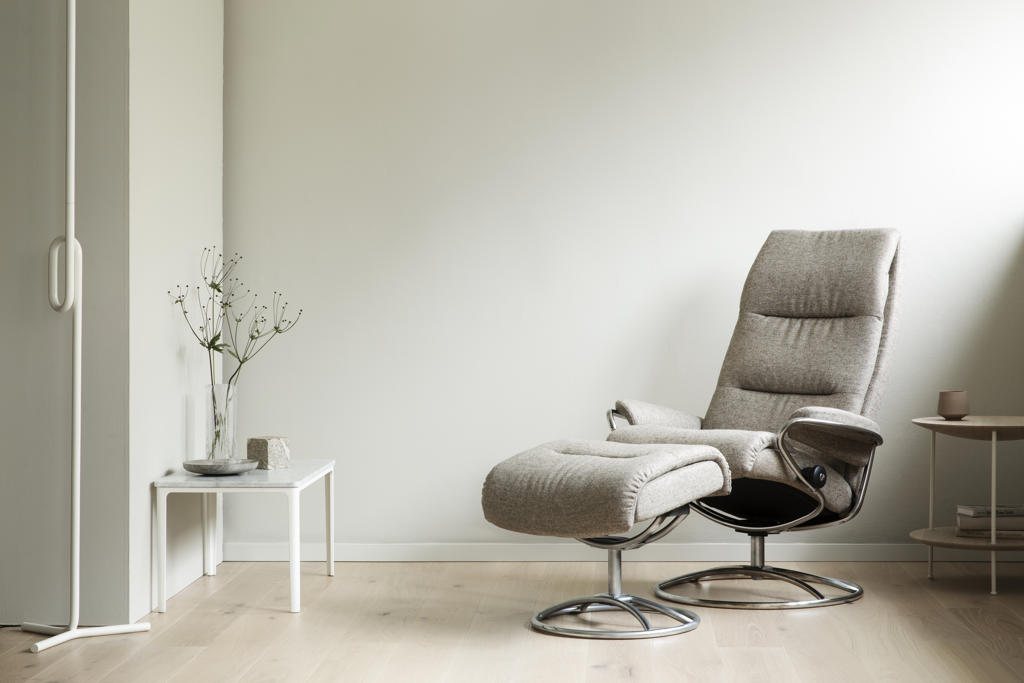 Photo: Inger Marie Grini / Ekornes
Both Stressless® and Gudbrandsdalens Uldvarefabrik are Norwegian manufacturers with a long history that have high quality standards.
When you combine the Nordics' largest furniture producer from Sykkylven with woolen upholstery fabrics from Lillehammer, you create something completely unique and very relevant.
Stressless®
are proud of their focus on the environment. When they started looking for a partner who could supply the best woolen fabrics available, they didn't have to travel far. The furniture manufacturer is convinced that the best environmental choice you can make in an interior context is to choose high-quality products, designed and developed with extra focus on sustainability - both through the choice of materials and in the production process. That is why the Nordic region's largest furniture manufacturer has chosen woolen textiles from Gudbrandsdalen's Uldvarefabrik as one of the options.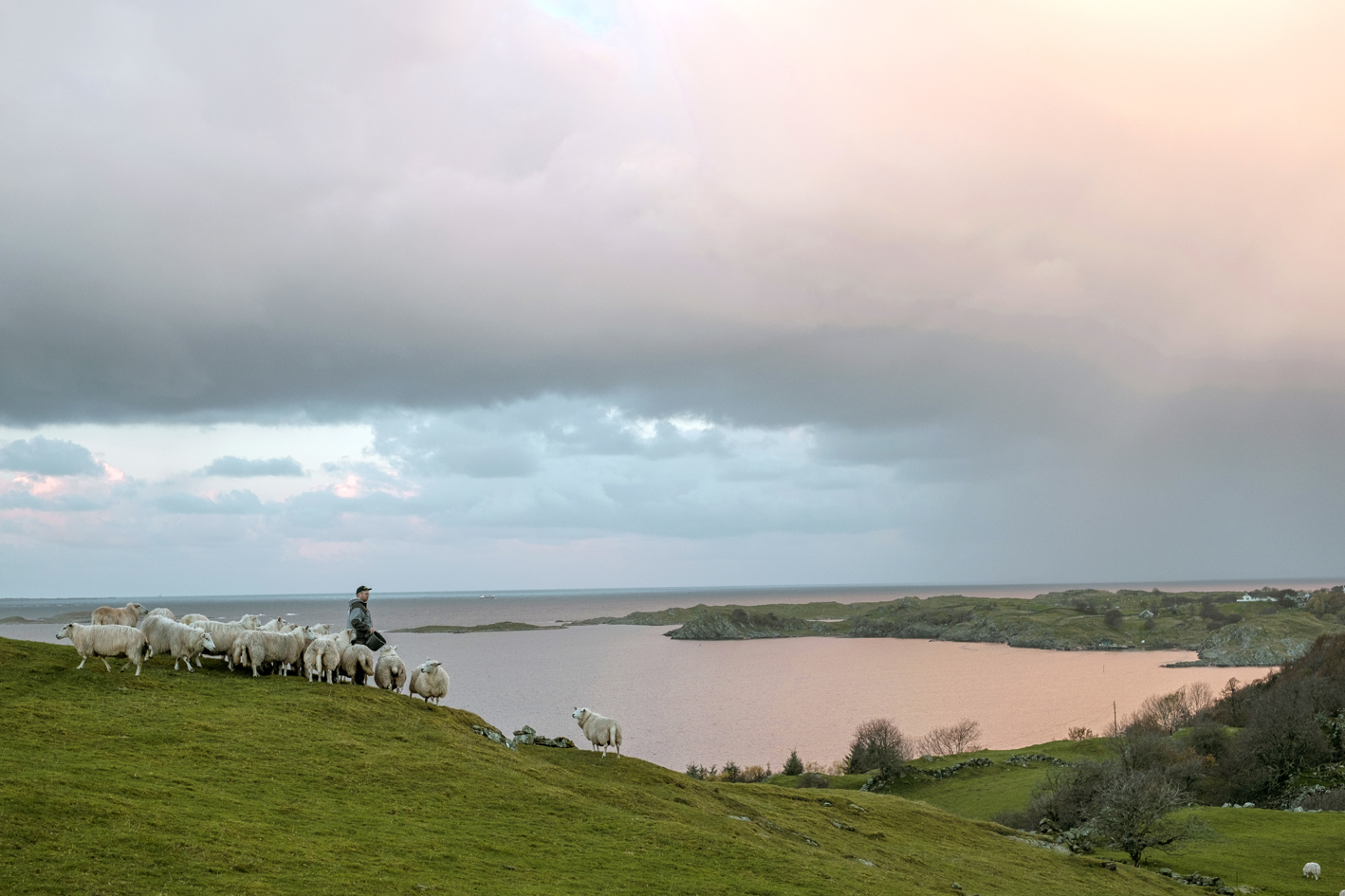 Ull er et naturlig materiale som er slitesterkt og varig, noe som gjør det ypperlig til bruk i møbeltrekk.
An increasingly clear focus has emerged in recent years: we Norwegians want to shop safely, there is a great demand for Norwegian quality goods and we have a greater focus on making sustainable choices. Both Stressless® and Gudbrandsdalens Uldvarefabrik are Norwegian manufacturers with a long history that have high quality standards. One of the most important things we can do to think environmentally conscious is to reduce consumption and choose quality products that last a long time.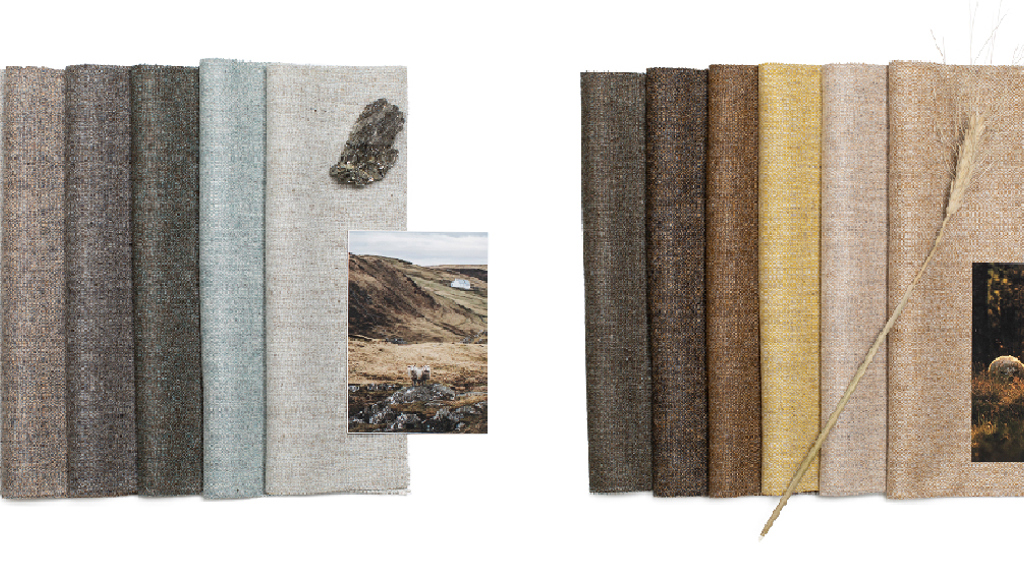 Our collaboration with Ekornes and the brand Stressless® is very exciting in several ways. An advantage for the consumer is that they can follow the value chain all the way. Ekornes is a market-leading manufacturer with a high degree of innovation, with exceptional quality and standard of its products. We are a Norwegian manufacturer with a long history that has a high level of expertise in woolen textiles, and is known for delivering quality products with a long lifespan. So when Ekornes contacted us and told us that they wanted to use textiles based on wool, this was a perfect fit, says Karen Lauvålien, sales and marketing director at Gudbrandsdalens Uldvarefabrik AS.
One of the results is Clover, which is a timeless mixed textile in a modern and muted color palette. The smooth and soft surface is supported by the muted colours. Clover is a textile with a warm and inviting character, perfect for interiors that evoke a homely and safe feeling. It is also a perfect match for other natural materials such as leather, metal and stone. The textile is designed by Merete Haabeth Serrano and the colors are designed by Ragnhild Nordhagen and Christiane Müller.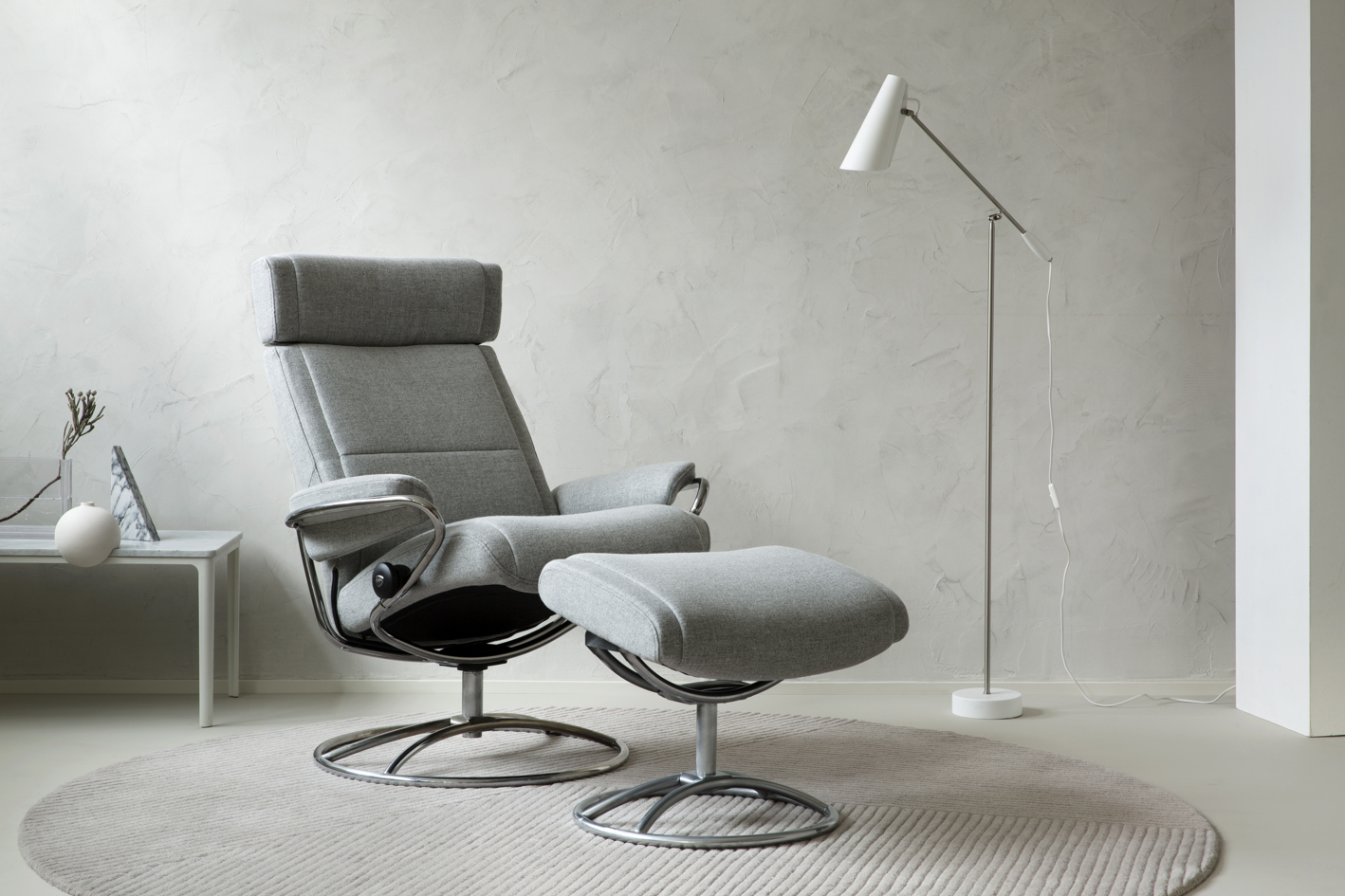 Photo: Inger Marie Grini / Ekornes
At Gudbrandsdalens Uldvarefabrik, all processes take place under the same roof, from wool reception to the finished product, which is completely unique in this country. Here it is easy to follow the value chain all the way. Over 60% of the wool used in production is Norwegian wool. This is as much Norwegian wool in the right quality as it is possible to get hold of.
Wool is a natural product with naturally technical inherent properties? It attracts moisture and is heat regulating. This means that a piece of furniture will not feel sticky, but will stay dry and nice. Wool is self-cleaning and has antibacterial properties, and is easy to maintain. You can go a long way with a cloth and some warm water. The material has good resilience, and holds up well year after year. It attracts little dust. Not least, wool is naturally flame retardant without the use of chemicals, and it is biodegradable.
With Norwegian raw materials in the driver's seat, and with sustainability and quality on the menu, both players have faith that the Norwegian furniture adventure will continue.
Ekornes AS is by far Norway's largest furniture manufacturer with headquarters in Sykkylven in Møre og Romsdal. The company is best known for the brands Stressless and Svane.
Read more: The future looks wooly (stressless.com)