Mandal - Playful precision
Mandal´s color range is nature´s seasonal changes and global impulses put together. The result is that we now can launch and complement our collection with a textile product that symbolizes something completely new with its modern expression, rich range of colors and technical qualities. 
A process and a journey which has taken three years
We have walked in the forest. Watched the sunrays play between trees, stepped on soft heather and watched the blue sky transform to dusk. We have been to the mountains. Seen the colorful moss spread out over the grey rock, the straws waving in the morning breeze and the icy blue lake glistening below us.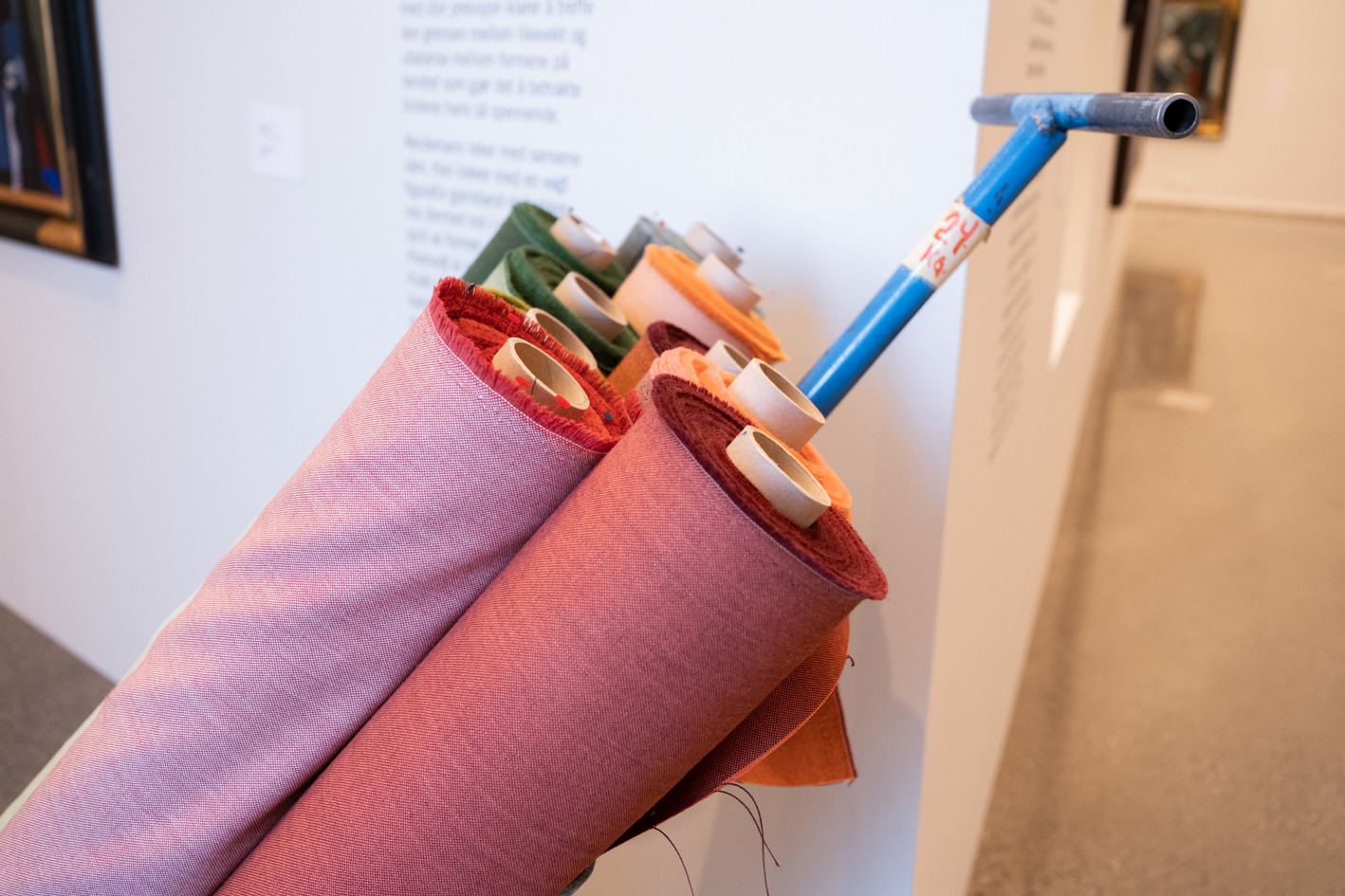 Mandal is adapted to the international market with its modern expression and rich color range.
And we have traveled. Seen impressive architecture, explored new streets we´ve never walked in before, heard new languages and seen art that has touched and inspired us. And all along this has been a process of three years, where we have collected colors and inspiration for our newest collection; Mandal. A modern woven textile product that thread by thread brings something completely new into our collection. Created in Norway, with consideration for the international market with its light, smooth and soft wool quality that is both cooling and warming.
46 beautiful colors with endless possibilities
During the process of creating Mandal, it was important for us to create a color palette suitable for a versatile and timeless collection. This provides endless opportunities to play with by combining the different tones and shades with each other. – By using the colors in a variety of ways, we can create vibrant and airy atmospheres, says product designer Ragnhild Nordhagen.
– The colors we surround ourselves with affects us very much, they tell a story and they create an ambience. With Mandal, the development has taken three years to achieve the correct technical characteristics and the right appearance. One of the most challenging aspects of the preparation of this collection was cutting 700 variations into 46 selected colors, in close collaboration with our colorist Vidar Lilleespe and designer and color expert, Christiane Müller.
Mandal is a collection with a unique color principle, where white and black contrasting threads create different shades of the same colors. – By weaving the colors together with these two different contrasting colors, you create these beautiful color scales from the bright and light to the the darker undertones, says Ragnhild.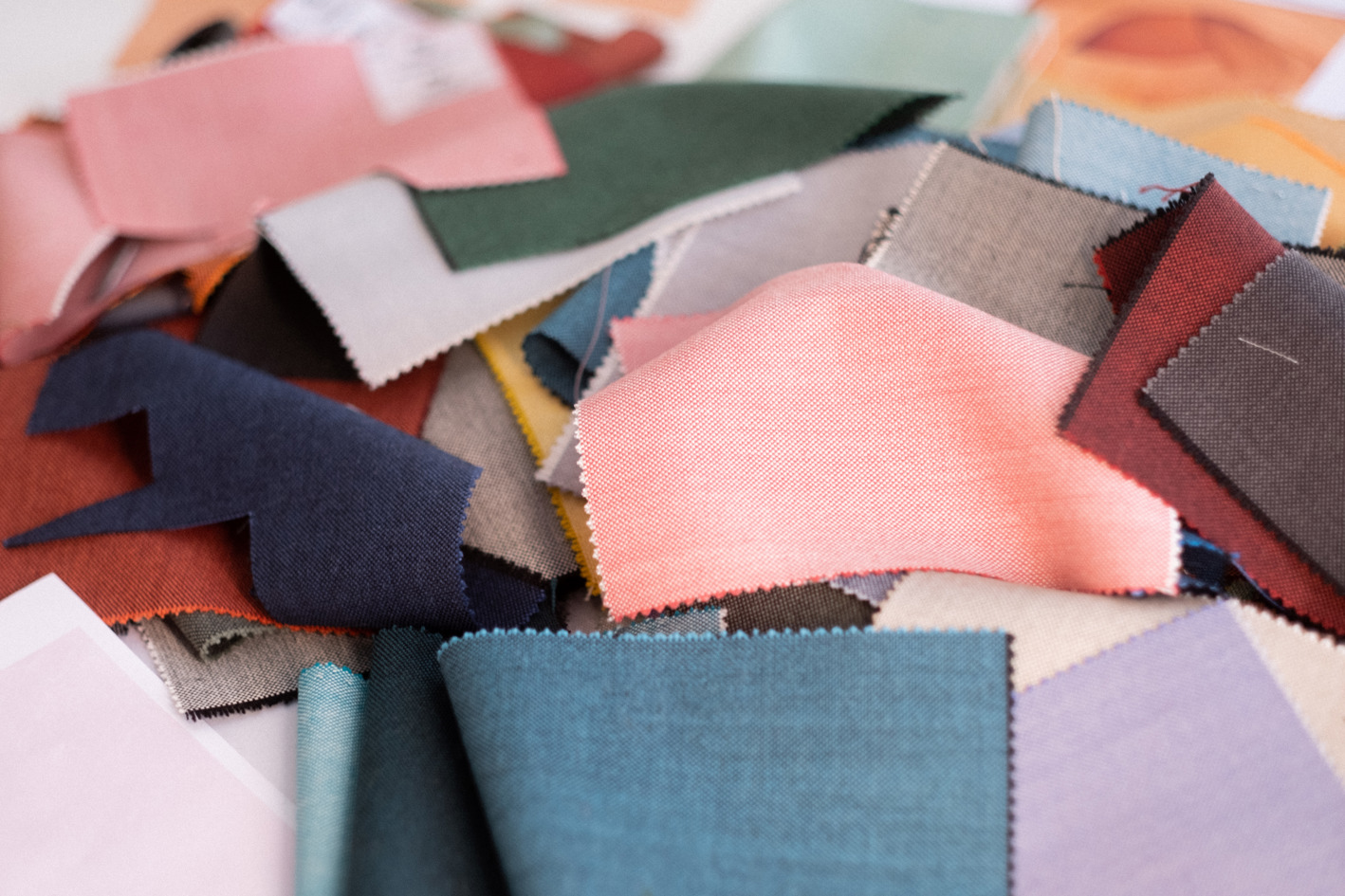 The development of Mandal has taken 3 years, where 700 variants have been reduced to 46 selected colours.
Technically durable and cooling. Aesthetically modern, beautiful and edgy
We call Mandal a "cool wool", because it has a light weight and a dense weave construction in combination with fresh colours. In addition, it is both hardwearing and durable, created to give furniture and textiles the opportunity of having a long life. - Mandal as a textile product has many advantages. The quality is lighter and smoother and will therefore be a smart approach to the international market which is not so used to traditional wool, says Ragnhild.
Playful precision
Mandal is a versatile collection with many possibilities, playful and elegant, soft and modern. The exciting and tight surface structure is together with the rich color range, an unbeatable combination. This gives us and our customers a perfect base to mix colors in a playful way, but still with stylish accuracy. We call this concept playful precision.

Mandal is a collection with a unique color principle.