COLLAB: Edvin Klasson x GU
Edvin is an Oslo-based designer who works in furniture and product design. In connection with Designers Saturday and the launch of the textile Mandal, he designed an exhibition concept based on the theme "Playful Precision".
Edvin's work is characterized by an exploration of symbolism, history and cultural heritage. Klasson has an MA degree in industrial design from the School of Architecture and Design in Oslo, including design studies at the Hochschule für Gestaltung Offenbach am Main and art history studies at the University of Oslo. He won the Norwegian Design Council's 'Young Talents' in 2013, the 'DOGA Mark for Good Design' in 2018, and a NYCxDESIGN 'Honoree' award in 2019. His work has been acquired by Norway's National Museum of Art, Architecture and Design and exhibited both at home and abroad with shows in Milan, New York, Brussels, Kortrijk, Stockholm and Berlin.
The upholstery textile Mandal is a color study. Because GU works with a natural material, the colors of nature are never far from our minds, and we know that the colors of nature affect us deeply. The objective of the exhibition was to show a sophisticated play of colors that also gave an outlet in terms of flexibility and reuse.
- I often question the heritage of cultural products, whether ancient or relatively new, through reinterpretation and symbolic play. Changing context, improving properties and building new narratives are all elements of my design practice.
"The exhibition is the result of playing with classic form elements and color combinations." - Edvin Klasson
Through the collaboration with Gudbrandsdalens Uldvarefabrik, we have looked at how the new textile Mandal can create a change of direction in communication, while at the same time preserving the craftsmanship, quality and history. Mandal has a large and exciting color palette, and a structure that is tighter and lighter than what we often see from GU, says Edvin.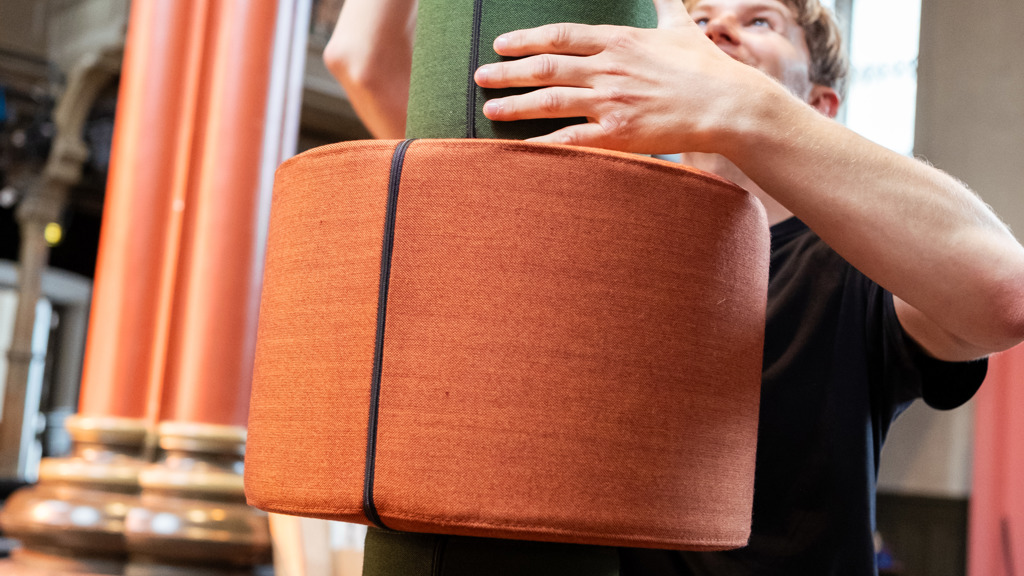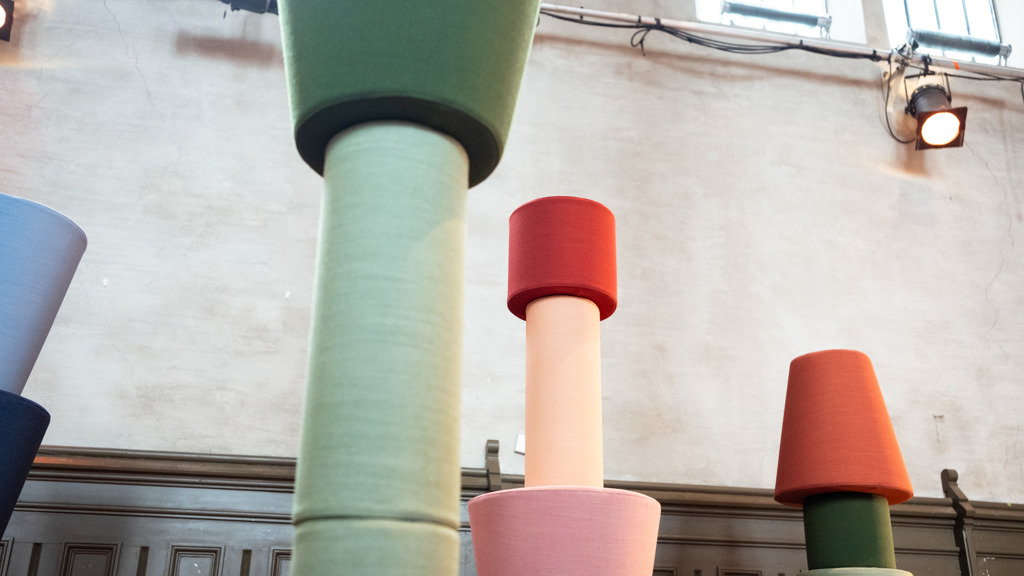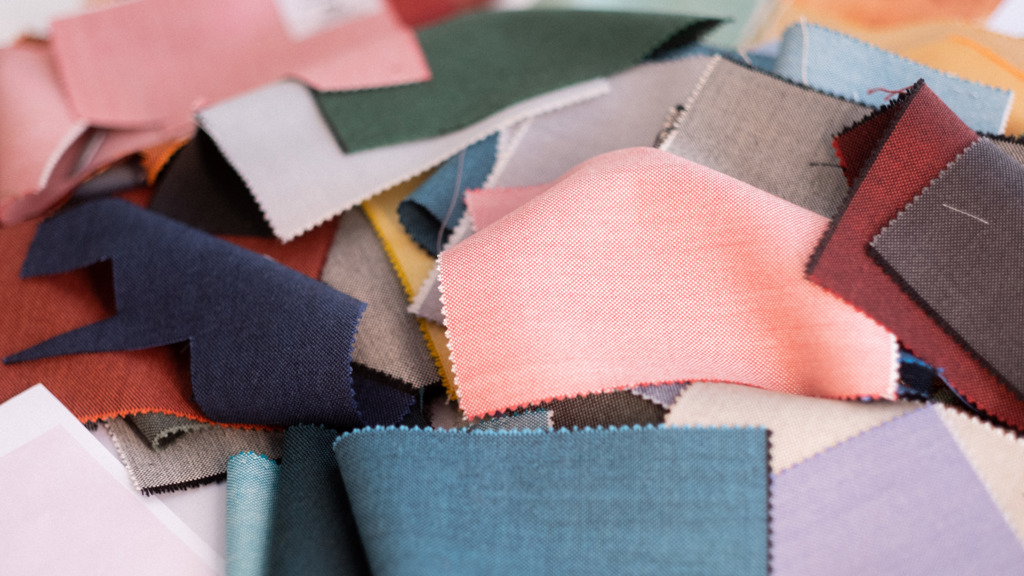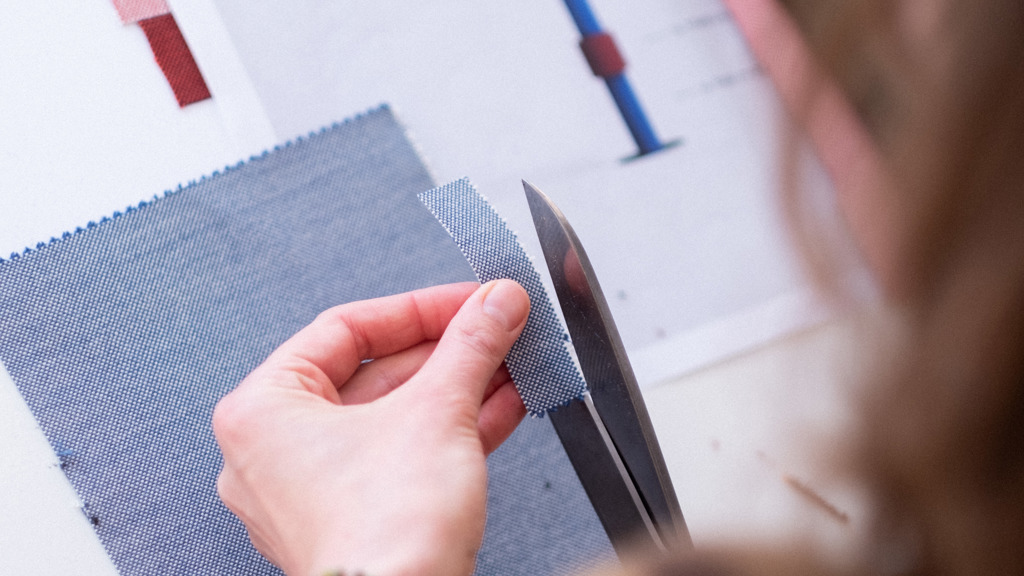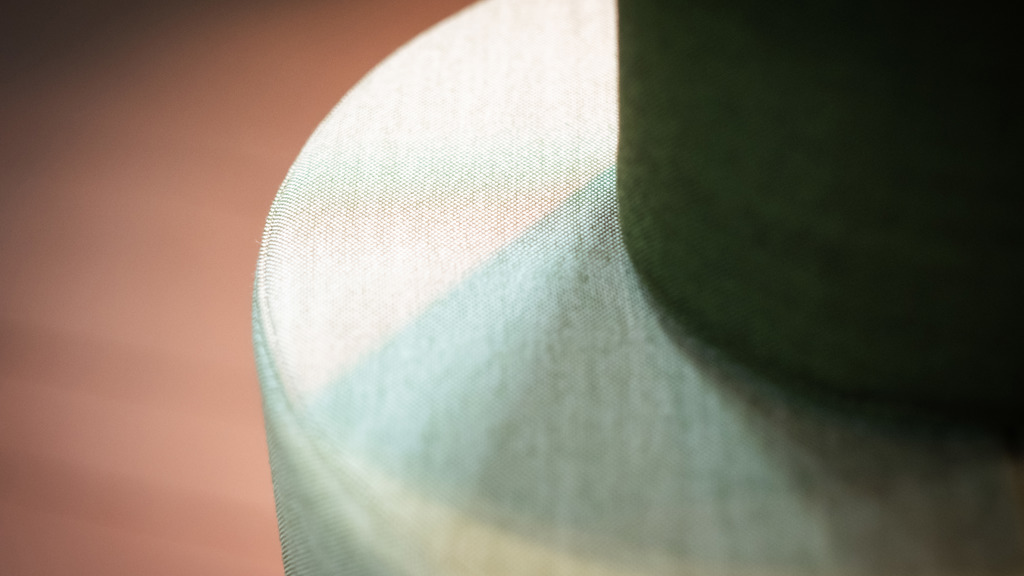 - The designer is inspired by the colorful environment we surround ourselves with and the impulses we get through encounters with people, art, architecture and design. The colors are carefully balanced and create a palette that means you have a large space to play, while the result is delicate and well-thought-out regardless of which combinations are chosen. We call it "Playful Precision - a color study. The exhibition is the result of playing with classic form elements and color combinations, concludes Edvin.